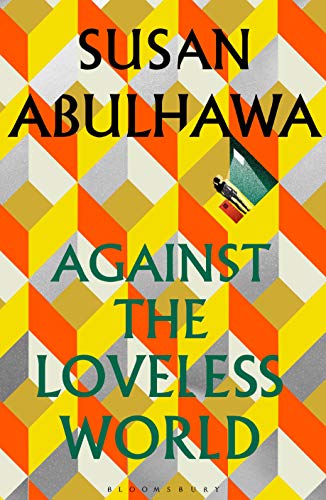 A story of Palestinian resistance, AgainstThe Loveless World is told by Nahr from an Israeli prison called The Cube. 
Always watched, cut off from the rhythms of the natural world, her solitude as a political prisoner is harsh in the extreme. The toilet flushes at random; the shower – that she names and thinks of as a lover, it being the only thing to caress her skin – comes on as and when her guards decide. She has no control over her surroundings inside that small box room of plastic to which she must shackle herself before anyone enters.
Nahr's story is one of exile, female exploitation, sexual and state revolution, as well as love. From Kuwait to Palestine to Jordan we follow Nahr's life into and finally out of The Cube.
We're asked to consider the meaning of home, family, heritage and freedom in the face of repression and empire.
Presented as autobiography, the narrative occasionally feels weighted by an edge of self-centeredness but ultimately this is the expression of one complex woman's life with all its nuance and singularity making Nahr and her story feel very real indeed.
I'll be reviewing The Sound Mirror by Heidi James next.