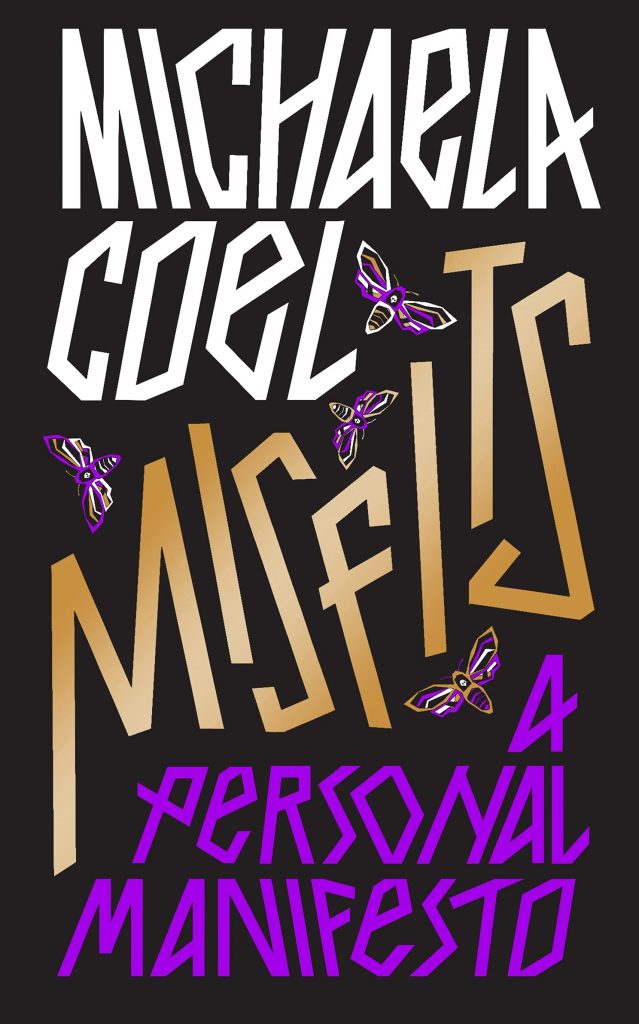 From the writer of ​​hit TV shows Chewing Gum and I May Destroy You, Misfits: A Personal Manifesto reads like an extension of Michaela Coel's dramatic work. Stories, thoughts and ideas expressed through her dark comedy onscreen unfurl on the written page.
We follow her progress from the streets of Tower Hamlets onto the world stage. We watch her fear of moths turn into a tool for self-development, a love of everyone who doesn't fit, who can challenge the strictures society puts on those who, for whatever reason, don't sit neatly in the hegemony. These are the people who will bring new ideas and creativity, who will shake up the staid and unthinking herd, who will give voice to the silenced.
It's a fun, provocative and quick read. If you love her television work, you'll love her manifesto. I'm reading Burntcoat by Sarah Hall next.