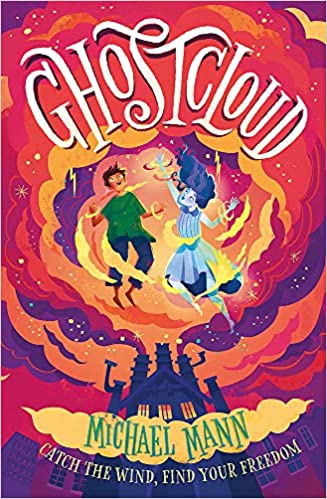 Twelve-year-old Luke has been kidnapped and taken to Battersea Powerstation, forced to shovel coal and hidden from the outside world of a reimagined smog-filled London. With his friend, Ravi, he is desperately trying to earn an amber ticket, a way out of the station and back to his family. Then a new girl, Jess, turns up on their line and threatens to ruin everything.
But that's not all…
Punished for trying to help Jess, Luke and Jess are sent to clean the sewage from a room full of pipes. Somewhere inside one of these pipes is a voice, calling to Luke. That voice is Alma and she is a ghostcloud.
What is a ghostcloud? How did Luke hear her? Will they ever escape?
Continue reading

Ghostcloud by Michael Mann