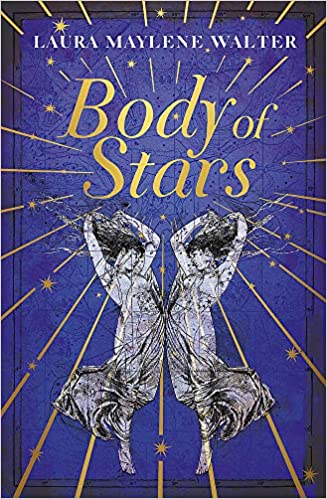 In the alternative world of Body of Stars, women are born with markings on their bodies that predict their futures. During a vulnerable transition from child to woman, when girls are called changelings and their senses are heightened, their markings alter overnight, creating patterns that fix their futures on their skin. The markings and their interpretation are noted and regulated by the state through a book called Mapping the Future: An Interpretive Guide to Women and Girls. Men have no such markings, their future and skins blank, and they are denied the authority to interpret.
During a girl's transition to womanhood their beauty, alongside their sensory perception, is heightened. They are warned of how vulnerable they are to male attention and desire. They are encouraged to cover up, never walk alone, and stay home after dark.
The novel tracks Celeste's transition from her girlhood markings to her adult markings. We follow her as she moves from one state to another, attempting to understand her role in life through the confines of her skin. A skin her brother, Miles, has always been fascinated by. He has examined, drawn and redrawn a particular patch near her left elbow and he has managed to find a woman to teach him interpretation even though it is forbidden for men to become interpreters.
Continue reading

Body of Stars by Laura Maylene Walter