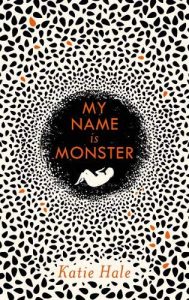 My Name is Monster is divided into two parts in which two women, both with the name Monster, tell their tale. To describe the book, even only a little, will involve some plot spoiling, so if you don't want to know, don't read on.
The Monster of Part 1, has the name as a nickname, given to her by her father. She is a woman who prefers things, mechanics, to people. The novel begins with her walking towards her home having been stranded somewhere on the Scottish coastline after the world wars and the sickness have seemingly wiped out all human life.
She walks towards her parents home because it is as good a direction as any.
Slowly, as she walks, our sense of what happened to the world becomes clearer and we see this new world through the eyes of a person who has never really, until now, missed human contact and always sought solitude. Continue reading →