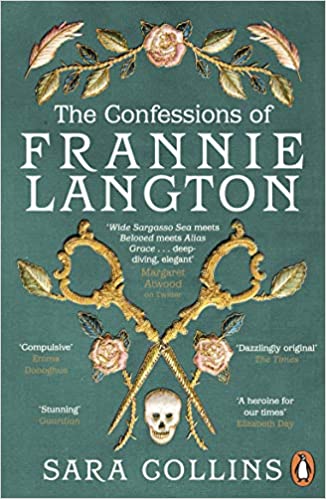 Frannie, the mulatta murderess (just one of the many names bestowed by the press), is on trial for murdering her master and mistress. It's London, 1826 and Frannie can't remember what happened the night before she was woken in her mistresses bed, her hands covered in blood, her mistress dead beside her. In order to find something to help her defense – a well-meaning abolitionist lawyer – she writes the story of her life from Jamaican plantation to London, from house-slave to London maid.
Her ability to read and write, her eloquence, surprises all the English people she meets. She was taught to read by her mistress and then had her learning misused for her master's intent.
The story of Frannie is compelling and horrifying. All her choices are bound by those who own or control her making the ugly heart of England's Empire what is really on trial.
To say too much would take away the rush of the novel.
If you're looking for a tightly woven historical crime novel that exposes the sourness of the sugar and slave trade through feminist eyes, then this is for you.
I'll be reviewing How We Are Translated by Jessica Gaitán Johannesson next.