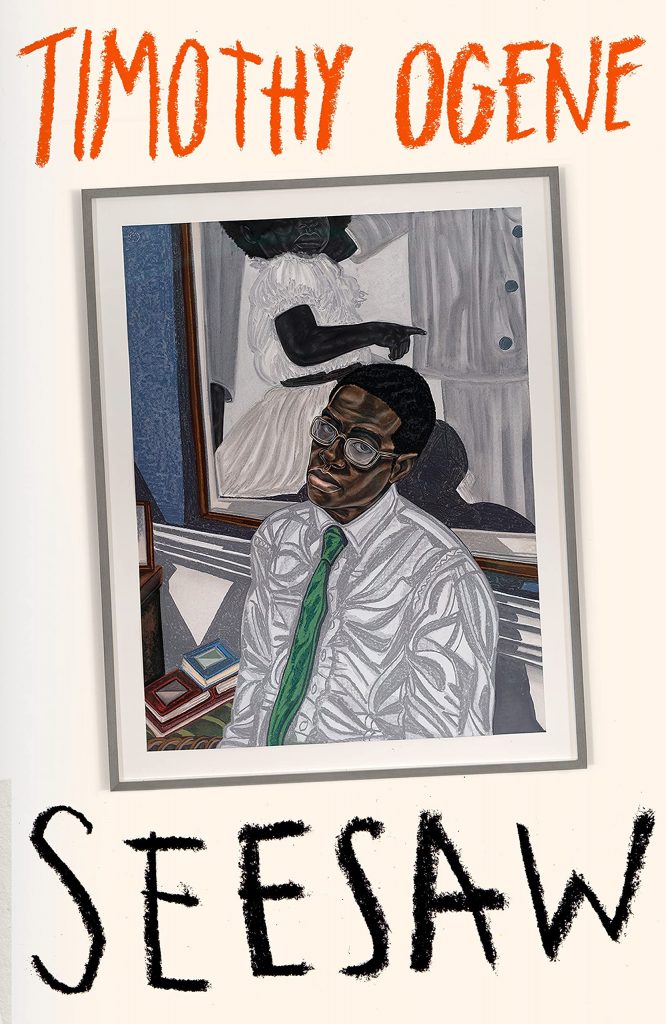 There is so much to love about this book. Delightfully irreverent about academia and the well-meaning liberal, white west, and yet soulfully engaged in the power of literature and communication between individuals, Seesaw made me laugh out loud and want to cry.
Frank Jasper wrote a slim coming of age novel set in a fictionalised version of his hometown of Port Jumbo, Nigeria. Nothing much came of it. He started work in the post office.
Then an American woman finds a copy whilst visiting her daughter in Nigeria and, on the strength of it, invites Frank to apply to a residency programme in America, the Programme for Emerging Writers at William Blake College in Boston.
Continue reading

Seesaw by Timothy Ogene