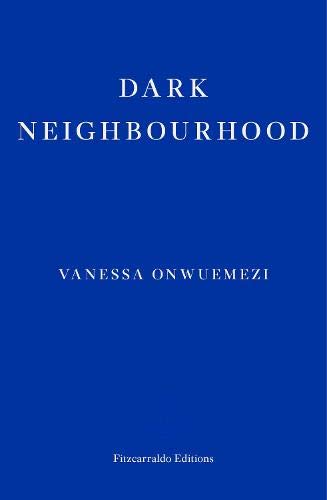 This collection of poetic stories settle about the mind in a swarm of emotion, feeling and altered consciousness. They have transformative qualities that shed newly refracted light upon our expectations and shift appearances and genres like costumes in a pageant.
I'd like to hear Vanessa Onwuemezi in conversation with Irenosen Okojie. Both writers twist and slip their pens across fresh uses of English that conjure frightening futures and contemporary reals we do our best to avoid seeing.
I think, for me, 'Dark Neighbourhood' – about people waiting in a long line to be let through a gate into a place where they imagine life will be good; a dark vision of today and the future – and 'Green Afternoon' – about a man from a wealthy neighbourhood who witnesses the death of a young boy on the back steps of his gated, communal garden – speak most to me. They are about the now and what will be and has been. They are both historic and prophetic. Vanessa Onwuemezi is an amazing writer.
The stories won't be for everyone. They are consciously pressing against the limits of expression and communication, so they aren't easy reads, but they are rewarding, dazzling and leave the reader dazed in a good way. I thoroughly recommend this collection. Hopefully you'll get enough of an idea from this review to give you a sense of whether they're for you.
My favourite quote comes from the story 'Bright Spaces' about a dead brother.
"I try to say something true. I don't have the vocabulary to say it. 'I am the way, the truth,' we would say sitting in rows can you hear it? A clash of memories, the only truth I can get at. And to love each memory without falling apart, to love is the hardest thing. My voice rebounds. Memory slips and is split, I disappear inside and everything else is lost because my brother, the good man is dead." (p96-97)
Published by the fabulous Fitzcarraldo Editions, whose books are reliably amazing, you can buy Dark Neighbourhood here. I'll be reviewing Woman, Eating by Claire Kolida next.