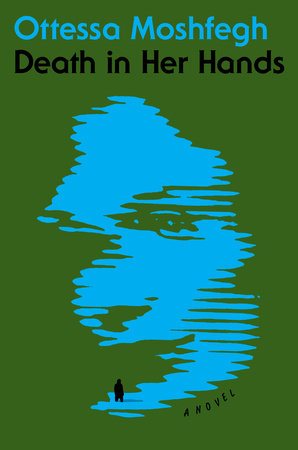 Vesta has moved to a lakeside cabin, once an old girl guide outpost, in the middle of a wood with her new dog, Charlie, after the death of her husband, Walter. The novel begins with her and Charlie on a walk. They discover a note in the undergrowth:
'Her name was Magda. Nobody will ever know who killed her. It wasn't me. Here is her dead body.'
Vesta, who is in her 70s, has moved to be free of the constraints of her life with her husband whose undermining and irritatingly gentle misogynist approach to their marriage becomes increasingly clear as the novel progresses. Since her move she has acquired Charlie – something Walter would not have tolerated – and embraced the earth, soil and isolation of her home. She has got muddy, eaten and drunk what she likes and written herself to do lists in which every day is pretty much like the last.
But the note introduces mystery. Who is this Magda? Who killed her? Where is the dead body? Who wrote the note?
Vesta becomes obsessed with uncovering these mysteries, and for want of spoiling the plot, ends up rewriting the world around her in her attempt to review her world through Magda's eyes.
Continue reading