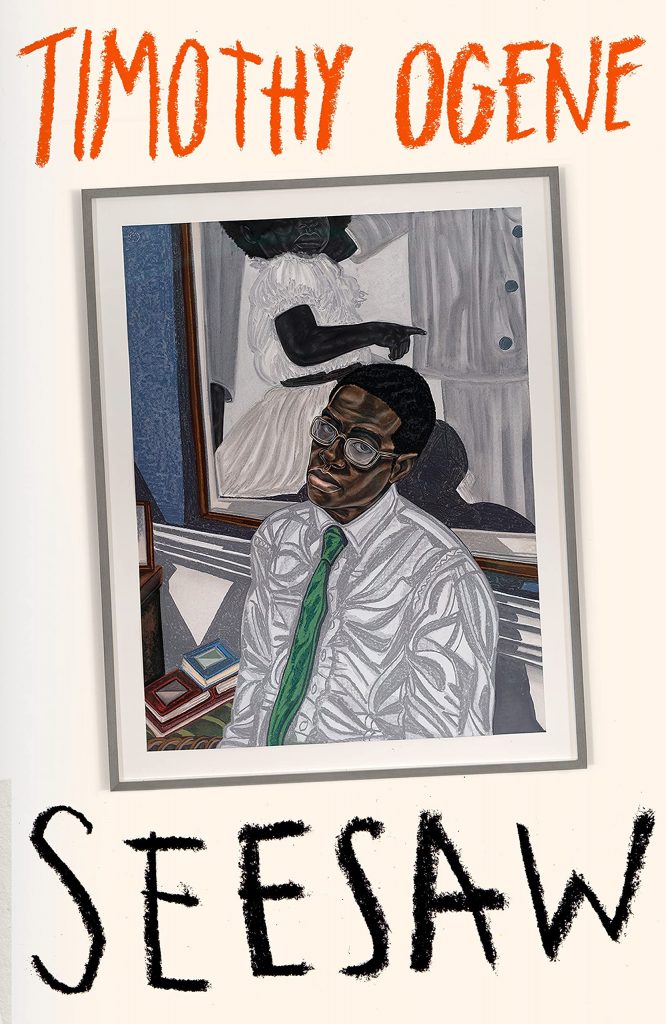 There is so much to love about this book. Delightfully irreverent about academia and the well-meaning liberal, white west, and yet soulfully engaged in the power of literature and communication between individuals, Seesaw made me laugh out loud and want to cry.
Frank Jasper wrote a slim coming of age novel set in a fictionalised version of his hometown of Port Jumbo, Nigeria. Nothing much came of it. He started work in the post office.
Then an American woman finds a copy whilst visiting her daughter in Nigeria and, on the strength of it, invites Frank to apply to a residency programme in America, the Programme for Emerging Writers at William Blake College in Boston.
We begin the novel after Frank's American journey. He's back in Nigeria making money from his experience in the US even though we're told very quickly that he was kicked out from his residency programme. What follows is the story of his time in America and the unravelling of his history.
What is so engaging about the novel is not only it's humour—Ogene does a great job of sending up the woke post-colonial discourse of a certain kind of academia, alongside thoughtfully critiquing his fellow African on the programme who wears a Maasai toga even though he's Ugandan—it is also his ability to cut through to the complexity and connection of our global world. This is a generous, unpretentious, meticulously considered evaluation of the interlinked nature of our world.
This is where the title comes in. Seesaw, up and down, sometimes in balance, mostly not. And it certainly also references the Don Covay song that Aretha Franklin covered where 'your love is like a seesaw'. This could be in reference to Frank's relationships to almost everything and to the west's interest in Africa.
Seesaw is a really fun, sharp and insightful read that warmly and carefully pokes a finger into the ribs of almost everyone and every nation and institution it encounters. If it doesn't become an instant favourite (it comes out on the 4th November with Swift Press), it is sure to be a cult classic.
I'll be reviewing Season of Migration to the North by Tayeb Salih next.