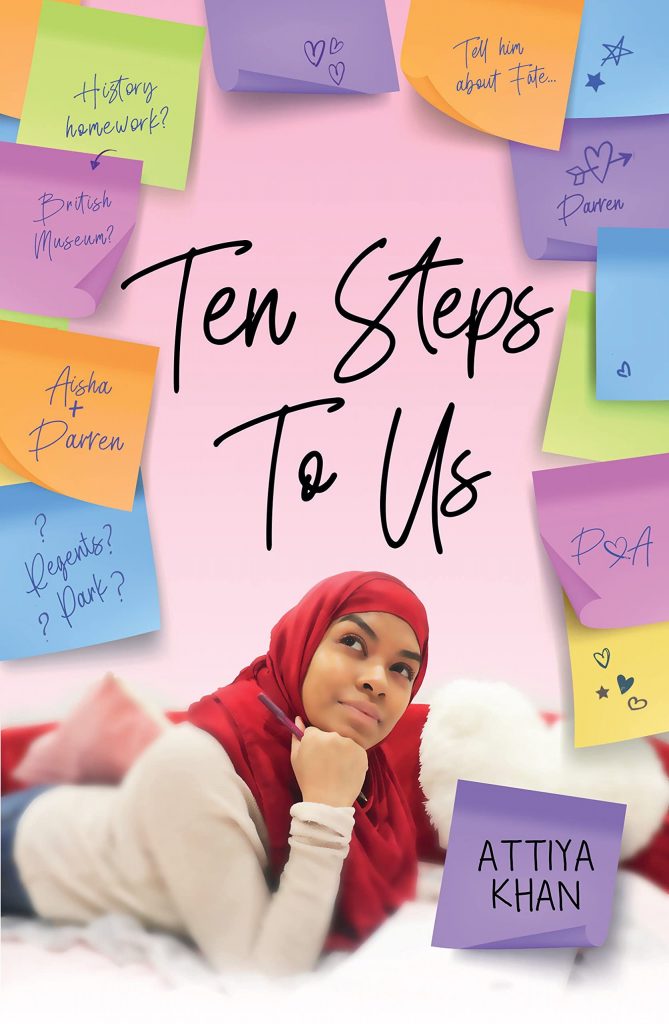 Aisha is a young Muslim girl living in Kent. She is the only girl in her school who wears a headscarf, against her parents' wishes. They're worried wearing a headscarf will hold her back, but Aisha is serious about her faith.
When new boy, Darren, moves to her school from London, everything changes. Love, desire and the complex fault lines where culture and faith mix and clash, are all under scrutiny as Aisha wonders whether she can convert white, Christian Darren into possible Muslim marriage material. She makes a list of ten steps in which to do it.
Ten Steps To Us is a painfully accurate account of the intensity of teenage love and the barriers it must face and challenge. Charming and provocative, this young adult novel explores teenage love from a British Muslim girl's perspective. Young Adult readers will love it. Out on September 9th 2021 with the wonderful Hashtag Press. Buy it here.
I'll be reviewing A Swim in the Pond in the Rain by George Saunders next.