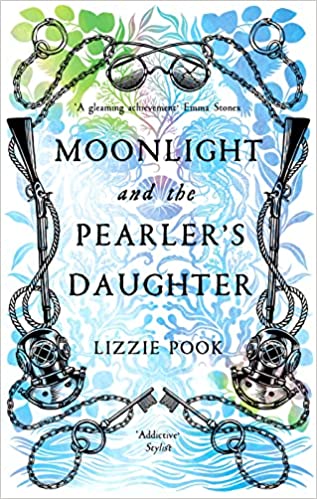 Set in and around Bannin Bay in Western Australia in the late 1800s, Moonlight and the Pearler's Daughter follows the journey of young Eliza Brightwell as she goes in search of her father who disappeared from his pearling vessel the night before he was due back on land.
Eliza came with her family to Bannin Bay when she was still a child. Her father came to make his fortune. A kind man, he encourages her to investigate the new land they live in and arranged for Eliza to learn the land and creatures from a native man now accused of her father's murder.
Is her father really dead? Can any pearler truly be kind? Who can she trust in this hard, hot world?
Lizzie Pook's writing really transports you to a different, hot land and the mind of a young girl left to fend for herself when her father and brother are out diving for pearls. It's a page-turner that requires Eliza to overcome all kinds of barriers in her search for a fairer world.
I'm not quite the target audience for this novel, but you'll know from the description if it's for you.
I'll be reviewing Reverse Engineering edited by Tom Conaghan next.