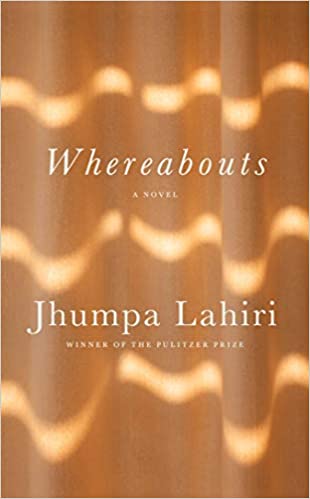 Reading Whereabouts felt very much like opening the pages of a slightly seachanged Dorthe Nors. A woman both at home and out of place watches the ease and discomforts of others' lives as if she herself is untouched and yet every day, every moment is an exercise in overcoming disappointment. She does not have the perfect job, or a partner. She has never lived anywhere else. She remains the loyal friend whose passion is somehow never fully engaged. She has freedom but does not use it.
The writing is elegant, quietly sharp. Its blade has slipped between your skin before you even notice.
For some reason, for me, the overwhelming image left by the book is a small shrine to a dead son, pressed against a wall half way up a hillside. A road snakes up past the path and it is along this path that she occasionally bumps into a man she finds attractive who is married to a friend of hers. A crackle of desire hums between them but is never explored. The shrine stands for all she has lost without ever having had it to begin with. She hovers, for me, at the side of that road, on that hill, near the wall, neither fully up or nor down, watching a potential lover walk past her for the sake of propriety, for fear of consequence.
It's a beautiful, meditative piece of writing that so carefully expresses what it can be to be a woman of a certain age without her own family, still somehow unrooted to the world around her, living anywhereabouts. Out in April this year, put it in your wish list.

I'll be reading The Manningtree Witches by A. K. Blakemore next.