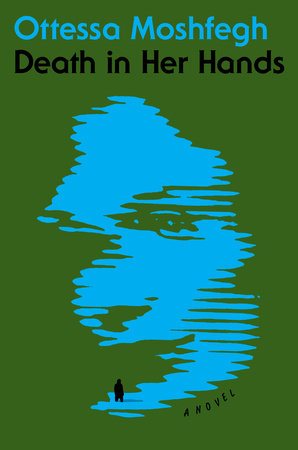 Vesta has moved to a lakeside cabin, once an old girl guide outpost, in the middle of a wood with her new dog, Charlie, after the death of her husband, Walter. The novel begins with her and Charlie on a walk. They discover a note in the undergrowth:
'Her name was Magda. Nobody will ever know who killed her. It wasn't me. Here is her dead body.'
Vesta, who is in her 70s, has moved to be free of the constraints of her life with her husband whose undermining and irritatingly gentle misogynist approach to their marriage becomes increasingly clear as the novel progresses. Since her move she has acquired Charlie – something Walter would not have tolerated – and embraced the earth, soil and isolation of her home. She has got muddy, eaten and drunk what she likes and written herself to do lists in which every day is pretty much like the last.
But the note introduces mystery. Who is this Magda? Who killed her? Where is the dead body? Who wrote the note?
Vesta becomes obsessed with uncovering these mysteries, and for want of spoiling the plot, ends up rewriting the world around her in her attempt to review her world through Magda's eyes.
I found the novel pleasingly puzzling. While I enjoyed Vesta's ever decreasing circular investigation, the sense of menace and threat building from the people who live nearby and from the wild nature in which she lives, I wasn't always sure what to make of Vesta's disintegration into a world in which fiction and reality collide – perhaps a state more true to daily life than we'd like to admit.
A beguiling novel, I found myself too haunted by an event towards the end of the novel involving Charlie (I won't spoil it, but dog-lovers you might need to prepare yourselves) for the impact of the last paragraph to really take hold. Death in Her Hands is exactly that. Vesta, by holding the pen, holds the control. But can writing really help us take the reigns of our lives? Undoubtedly written with elegance and intrigue, read the novel and decide for yourself.
As sometimes happens, I've read a lot and not posted my reviews in the last few weeks so I'll be posting a group of them all at once over the next few days. First 10 Minutes, 38 Seconds in This Strange World by Elif Shafak, then The Push by Ashley Audrain, followed by Open Water by Caleb Azumah Nelson.