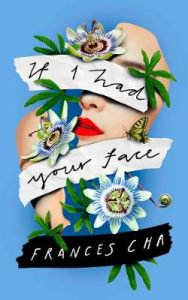 Ara, Sujin, Kyuri, Miho and Wonna all live in the same office-tel in Seoul. The novel gives us an insight into the life of each woman – several are from the same orphanage, but each has a difficult past to explore – of how they came to Seoul and what they hope to achieve in their lives.
Kyuri is a room salon girl who has had surgery on her eyes and jaw at the Cinderella Clinic to give her just the right look to attract male clients. Sujin longs for a similar life. Ara and Sujin were best friends as children and due to an incident in their past, Ara is no longer able to speak. She works as a colourist in a hairdressers and is obsessed with KPop and one singer in particular.
Miho is an artist, who came from the same orphanage as Sujin. She managed to get a scholarship to New York and has a rich boyfriend. Wonna is the only married woman in their block.
The stories of these women's lives are incredibly compelling, each one adding a new layer of a picture of Korea that is terrifyingly misogynistic. The obsession with money, status and image places women at the very bottom. But these women look out for each other and create a new kind of family, a sisterhood that provides a welcome relief from the struggles of their daily lives. 
A hugely powerful novel, If I had your face should be an instant hit. Brimming with issues that are relevant beyond Korea, the novel is both gripping and unnerving. I loved it. Out early next year, I recommend putting it on your wish list.
I'll be reviewing The Complex by Michael Walters next.