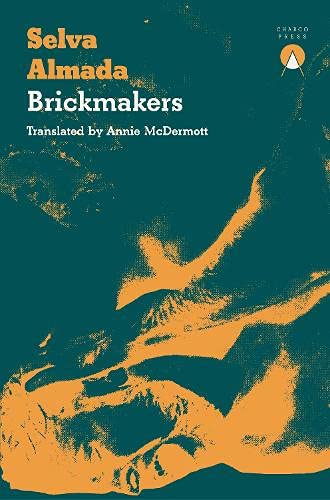 Charco Press does it again. I have a bit of an obsession with Latin American literature at the moment and hadn't read any of Selva Almada's work yet. This was a fantastic place to start.
Two young men, Pájaro Tamai and Marciano Miranda, lie dying amidst the dry grass and rubbish of a local recreation site currently being used by the fairground. Two men whose fathers were enemies. Two men who, briefly, were best friends as children and leant to become enemies through the prejudice of their fathers.
Both men are brickmakers and both are visited by their dead or missing fathers in their last minutes as we learn the history of their short lives and the feud between them, until they finally collapse. Masculinity comes under scrutiny in this lyrical and visceral tale in which love comes with costs.
It's a beautifully written and translated (by Annie McDermott) book and I can't wait to read more of Almada's work. I'm a huge fan of Charco Press. The commissioning editors have excellent taste, the translators are top notch and I would be impoverished without their endeavours to bring Latin American contemporary writing to English readers. Thank you Charco Press and if you haven't, buy one of their books now.
I'll be reviewing Seven Steeples by Sara Baume next.