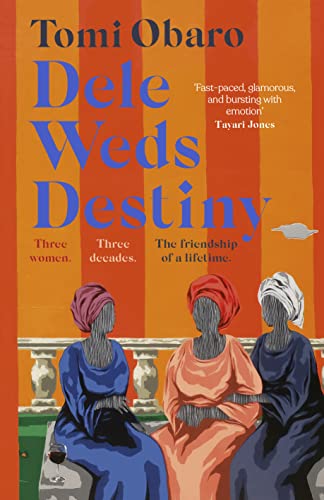 Three university friends, Zainab, Funmi and Enitan, meet all together for the first time in thirty years at the wedding of Funmi's daughter, Destiny. Though the friends have maintained their friendship through WhatsApp and email, the complications of busy lives have kept them from all meeting in person.
Enitan has been living in New York after eloping with a white man, hasn't spent much time back in Nigeria, and is returning with news of her impending divorce and her daughter, with whom she has a fractious relationship. Zainab is caring for a sick husband and her four sons and is exhausted and no longer financially comfortable. Funmi is living in luxury thanks to her rich husband and his undoubtedly shady business deals, and is more concerned with how things look than how her daughter feels.
Taking us back to their university days, the novel explores these women's friendships and loves in ways that make sense of the present. It's a beautiful hymn to the complexity of female friendship and how being tough can sometimes be supportive.
A page-turning read that will probably wring a tear from some, Dele Weds Destiny will undoubtedly appeal to many.
I'll be reviewing Brickmakers by Selva Almada next.