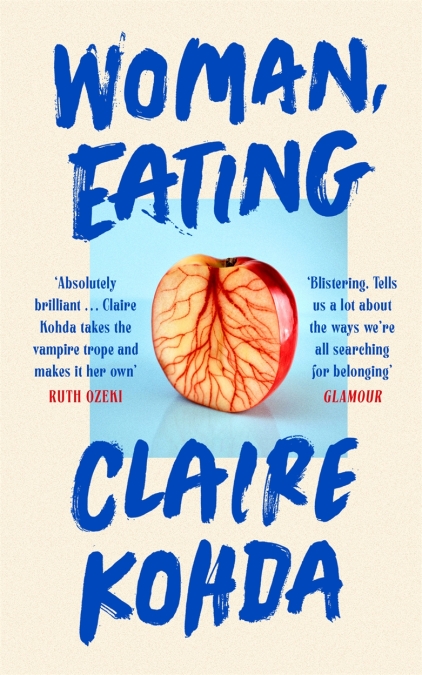 This is one of those novels that you can't help but devour quickly. It makes you hungry to read more because you're waiting for the starving vampire at its heart to end its fast.
Lyd is of mixed heritage – she has a Japanese father and a half-Malaysian mother, and, though she appears human and can wander outside in the day time if she's thoroughly covered up and wearing sunglasses and sunscreen, she is a vampire. A vampire whose vampire mother lost her mind when she lost her vampire teeth. Lyd has put her mother in a home – even though said mother only looks like she's in her mid-forties – so that she can pursue her life as an artist. But her mother was in charge of keeping her fed and Lyd doesn't know how to find pig's blood in the city…
As you would expect from a vampire novel, a series of power dynamics are explored. The workings of the art world, capitalism, idealism, feminism, self-expression and identity all churn away under a surface of one hungry young girl just trying to make her way in the world. There is a love-interest and an older man, naturally.
Who are the real monsters? Well, read the book and find out.
I enjoyed the references to Baba Yaga, the Russian witch of fairy-tale fame who has a house with chicken legs and the fact that the home her mother is in is called Crimson Orchard (well, that's just a matter of time!…). Kohda also took on the vampire myth and gave it some interesting twists.
Irreverent, funny and filled with early twenties angst, Woman, Eating is a great fun read that comes out in March this year.
I'll be reviewing Our Wives Under the Sea by Julia Armfield next.