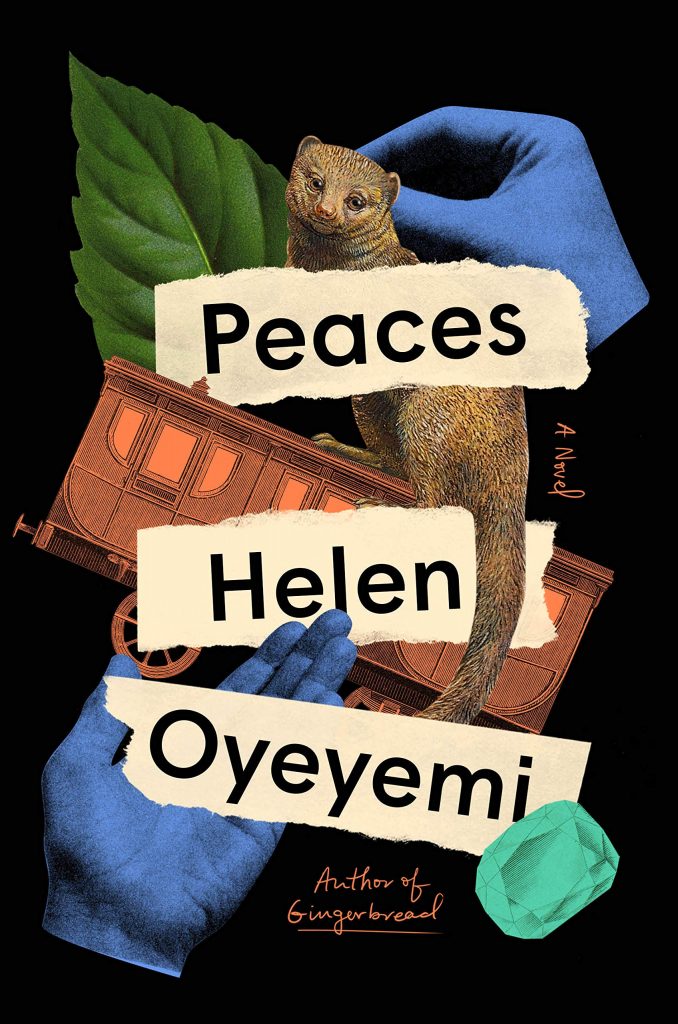 Otto and Xavier are going on a non-honeymoon on a train that is the home of the allusive magician Ava Kapoor. They are to enjoy the train ride but avoid Ava who will inherit millions only if she can pass a sanity test and must not be disturbed.
Of course they do speak to Ava and learn of the conditions of her inheritance and of her benefactor's son, Prêm. Who is Prêm? Did he ever exist? Ava has never seen him despite others assuring her of his presence. Why could she not see him? What effect would being unseen, even if only by one person, have? Why did Ava, continue to play her theremin to an empty room, even if she did feel a presence there in the emptiness?
Peaces is an odd novel with a bizarrely mannered tone. It feels nineteenth century but in an adapted for TV way. It's like a closed door mystery with monocles, mongooses, mesmerism and a little mayhem and madness. It's clever, it's unusual, it's filled with love, desire, mystery and the power of art, but ultimately it wasn't for me. That doesn't mean it might not be for you…
Peaces will undoubtedly appeal to those who love the theatre of circus carnivalesque, the excitement of a curiosity shop filled with magical objects to tickle your subconscious. and there are also two mongooses who fall in love. You get the idea.
I'll be reviewing Dark Neighbourhood by Vanessa Onwuemezi next.