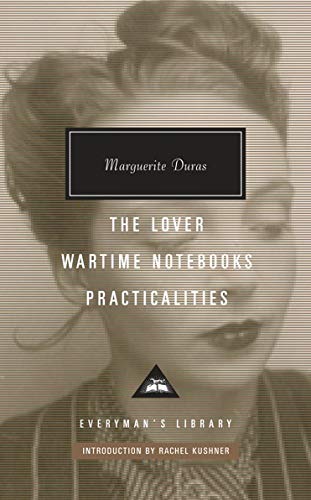 A delightful insight into Marguerite Duras' thoughts and experiences, Practicalities is exciting to read and was created in a unique way that is, in itself, inspiring. Pieces that were originally transcriptions of texts spoken to Jérôme Beaujour, each short text was then read over and modified between the two of them.
… none of the pieces deals with a topic exhaustively. And none reflects my general views about a particular subject: I don't have general views about anything, except social injustice. At most the book represents what I think sometimes, some days, about some things. So it does incidentally represent what I think. But I don't drag the millstone of totalitarianism, i.e. inflexible, thought around with me.
You'll know already if this gets your fingers itching for more pages to turn.
She writes beautifully and painfully about alcohol and her addiction to it. She also describes how hard it is to make a book that follows words without following one specific road, that tries to go everywhere without just going to one place at a time, one after another. Something that preoccupies me too. How do narratives, fictional or not, manage that kind of simultaneity?
I was inspired to read Practicalities after reading Deborah Levy's living autobiographies. Though I had wanted to read it before – The Lover being one of my all time favourite books – quotes about the role of the woman were too tempting not to seek out in the original (though not in the French, sorry) and they are there in abundance, especially in the piece called 'House and Home' where she says that women allow men to become part of the home by becoming 'one of the children'.
A delightfully thoughtful, playful and provocative book, I thoroughly enjoyed reading Practicalities and now want to move on to reading more of her work both fiction and non-fiction.
I'll be reviewing Pond by Claire-Louise Bennett next.