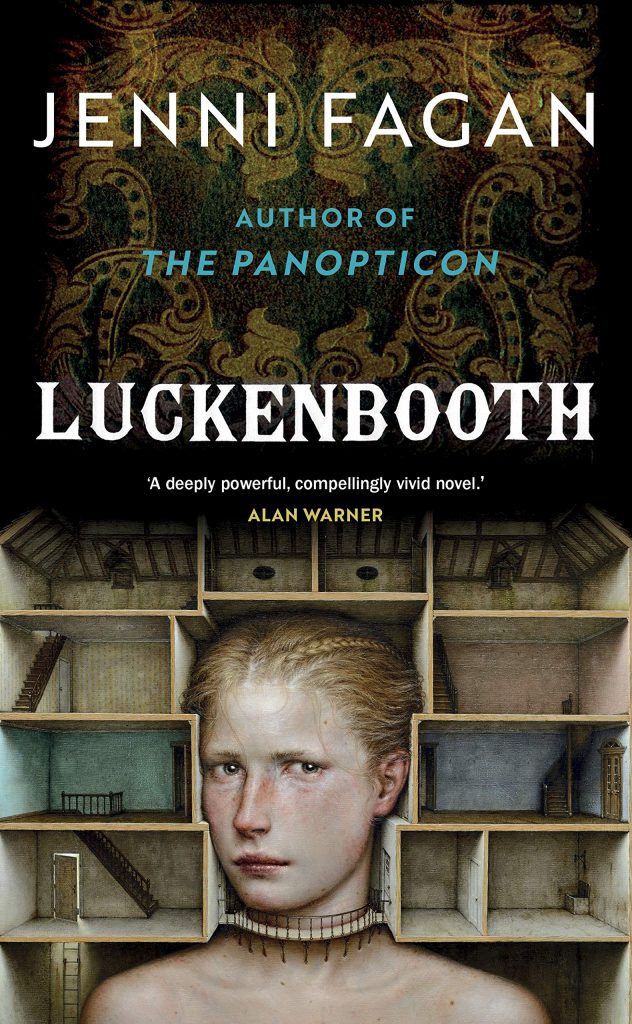 Luckenbooth is a striking novel spanning 100 years in a tenement building in Edinburgh. Weaving stories across and between flats, decades, people and ghosts, we watch the devil's daughter move in but it is many years before she finally walks out.
The slippery stream of reality is a glorious riot of genre, as each section brings new characters whose lives present new styles, new modes of expression, and from the moment the devil's daughter sails to Edinburgh in a coffin, her father's dead eyes watching her from a crack in the rock where his body was thrown rather than buried, we know we're on a ride that could take us through many planes of existence. It's a thoroughly joyous, depressing, enlightened read that seeringly burns a host of Edinburgh's people onto a reader's mind. The writing is rich, inspired and inspiring.
I particularly loved the chapters from William Burroughs, who lives in the building for a while, on holiday from America. He voices the powerful magic of words that time travel and the miraculous intimacy and philosophical complexity we all love without divorcing thought from the messy sensations of living. And it is this mixture of down to earth with philosophy, murder with spirits, magical real with mental illness, that makes the novel so startlingly its own.
Life: A User's Manual for Edinburgh, Luckenbooth is a fabulous book that should definitely hit the prize lists this year. I loved it and find images, sensations and ideas evoked by its pages, occupying my mind long after I've finished reading it. Definitely go and buy this one, now!
I'll be reviewing Whereabouts by Jhumpa Lahiri next.