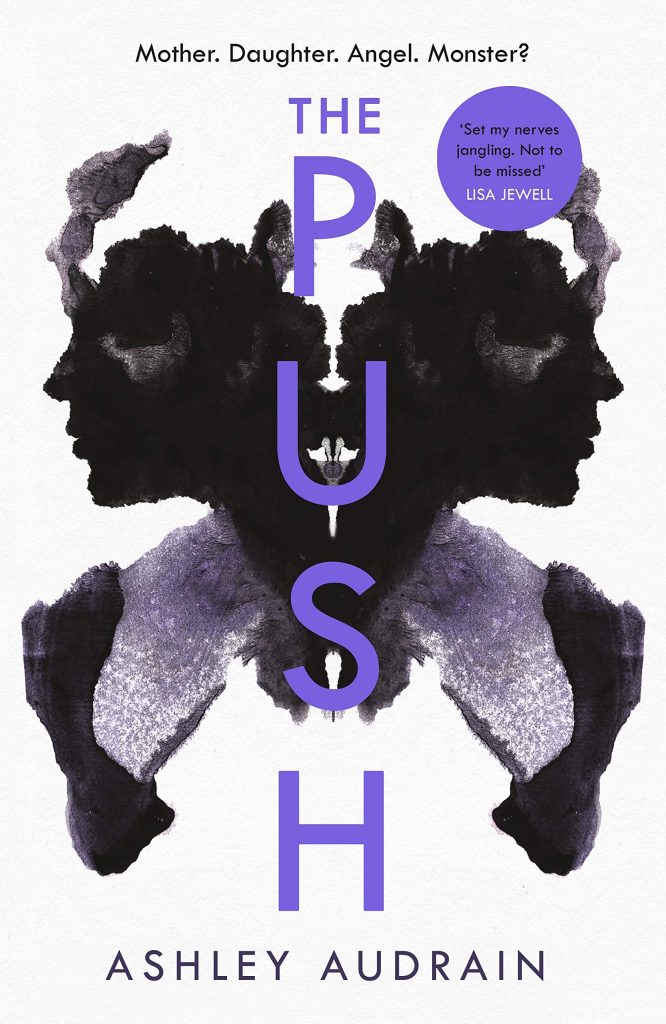 The Push is a thriller with the complexities and difficulties of motherhood at its heart.
Blythe is writing to her ex-husband, Fox, explaining their lives together and since exploring, in particular, her role as a mother to their children Violet and Sam. Blythe's history as a daughter haunts her mothering and confuses Fox whose family has always been tight-knit, his relationship with his mother a loving and positive one.
The focus of Blythe's narrative is her daughter, Violet. Given her own difficult history with her mother, and in turn her mother's relationship with her own mother who committed suicide, the story allows rooms for us to question natural mothering instincts and to ask whether Blythe might have been predisposed through nature or nurture, to struggle with the demands of motherhood. And the book is full of these difficult questions about how society views motherhood and how those ideals then torture the lives of individual mothers attempting to embrace them.
These questions that Blythe ask herself over and again, are compelling enough, but when Violet's subtly unusual behaviour is added to the mix, the compulsion to find out whether Blythe's suspicions are true makes it hard not to read the novel in one long sitting.
I can't discuss the book too much more without spoiling the plot, but it's safe to say that it explores similar territory to We Need to Talk About Kevin by Lionel Shriver. Interesting that Shriver's novel too has letters between the parents in it, as if exploring parenthood and its pressures, especially when things go wrong, requires distanced, considered words to the other partner in the parenting family, as if guilt, as well as love, responsibility and care, has to be apportioned and negotiated and unfairly that guilt is often handed in full to the mother. In this novel, that guilt is given over to a chain of mothers and though the book is fast-paced and thrilling, underneath the drive of the plot are very serious questions about why society still blames mothers for their children's mistakes and how the human character is truly formed.
I wouldn't say I enjoyed reading The Push – it was too discomforting to feel pleasurable – but there is no denying the power of this exploration of love, motherhood and the development of character. Out in January 2021, preorder it now for some scary new year reading.
I'll be reviewing Open Water by Caleb Azumah Nelson next.